Berufsgenossenschaft Verkehrswirtschaft Post-Logistik Telekommunikation (BG Verkehr)

Dienststelle Schiffssicherheit
Bereich Hafenstaatkontrolle

Phone: +49 40 361 37-297 (office hours)/+49 40 361 37-100 (24h)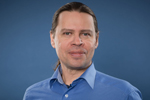 Mike Meklenburg

---
Webcode for this Content:
16110375
Statistics and examples
About half of all ships inspected show deficiencies, some of them alarming
Annually the Ship Safety Division of the BG Verkehr performs between 1.200 and 1.600 port state control inspections in German ports. In 2017 about 1100 ships were inspected, significantly more than half of which have shown deficiencies. 48 ships (2016: 51 ships) were detained until the deficiencies had been rectified. During these inspections, our port state control officers noted about 2500 deficiencies, 200 of which were found in the system of safe management and operation of ships (ISM).
The number of ships which had to be detained had initially been high, but soon declined considerably.  In the course of the past decades less and less ships were kept in detention. Recently, the number of deficiencies revealed has been rising again. Obviously this reflects the current economic crisis in shipping. The increase in the number of detained ships and those with major deficiencies implies that due to the economic crisis investment in safety, maintenance and training sometimes has fallen below requirements.
The declining number of port state control inspections over the past years results from the new inspection regime (NIR). This regime "rewards" ships professionally operated by companies with outstanding performance and flying a quality flag with considerably increased intervals between port state control inspections.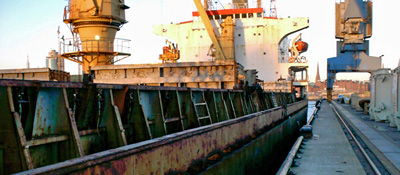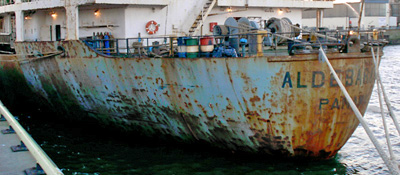 Examples of substandard ships in German ports
The number of ships which significantly failed the required standard has fallen considerably over the past years. There are some drastic examples of substandard ships found by port state control in Germany.
Statistics of port state control in Europe
In the entire area covered by the Paris MoU about 18.000 inspections are conducted each year. About 650 of these ships have to be temporarily detained due to major deficiencies. For more detailed information and the annual report of the Paris MoU please visit its website.