Bundesamt für Seeschifffahrt und Hydrographie

Hans-Karl von Arnim

---
Ship safety radio certificate:
Berufsgenossenschaft Verkehrswirtschaft Post-Logistik Telekommunikation (BG Verkehr)

Dienststelle Schiffssicherheit
Hans-Joachim Wiegmann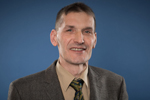 Gerhard Wessels

---
Webcode for this Content:
16948091
Communication equipment
Maritime radio equipment must be certified
Maritime radio equipment, required on board according to SOLAS chapter IV, has to be approved in accordance with the European Marine Equipment Directive – MED. The approval is marked by an affixed wheelmark. Additional radio equipment on board is subject to the German "Gesetz über Funkanlagen und Telekommunikationsendeinrichtungen (FTEG)" (law on radio installations and telecommunication terminals), including a CE marking.