MARPOL-certificates and marine pollution prevention equipment:
BG Verkehr / Dienststelle Schiffssicherheit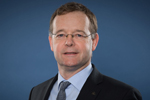 Holger Steinbock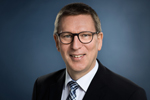 Jörg Heuckeroth

Mobile: +49 171 50 57 038
---
Administrative offences relating to MARPOL infringements:
Bundesamt für Seeschifffahrt und Hydrographie

Katrin Ewert

Phone: +49 40 31 90 74 10
Webcode for this Content:
16841321
Prevention of marine pollution (MARPOL)
MARPOL convention for the protection of the marine environment
The most important instrument for the prevention of marine pollution is the International Convention for the Protection of Marine Pollution from Ships (MARPOL convention). The convention itself contains six mandatory annexes with provisions for the prevention of marine pollution from ships.
Statutory ship inspections
The surveyors of the ship safety division of the BG Verkehr check ships under German flag for compliance with the provisions of the MARPOL convention. Foreign flagged ships are also inspected in detail when calling at a German port.
Unfortunately not all crews of ships follow the rules for the protection of the environment. The Bundesamt für Seeschifffahrt und Hydrographie (BSH, Federal Maritime and Hydrographic Agency) prosecutes violations of the MARPOL convention or other regulations as infringements of the law.
Reporting inadequate reception facilities
Waste generated on board ships - including inter alia sludge, sewage, general garbage - are either disposed of on board e.g. by incineration or discharged to a reception facility at a port. If German-flagged ships encounter difficulties to discharge ship-generated waste under MARPOL Annexes I-VI to port reception facilities , this format should be filled in and supplemented with appropriate details and information and sent to marpol@bsh.de for review and follow-up.