MARPOL-certificates and marine pollution prevention equipment:
BG Verkehr / Dienststelle Schiffssicherheit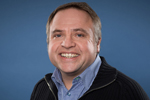 Andreas Herold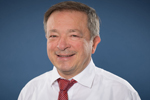 Berthold Kolberg

Mobile: +49 171 882 70 61
---
Administrative offences relating to MARPOL infringements:
Bundesamt für Seeschifffahrt und Hydrographie

Katrin Ewert

Phone: +49 40 31 90 74 10
Webcode for this Content:
16805255
Noxious liquid substances in bulk (Annex II)
Annex II of the MARPOL convention for regulating international sea transports of chemicals
Transport of chemicals and liquid raw materials for the food and animal feed industries pose a major threat to the marine environment. To minimise these risks MARPOL annex II entered into force on 6 April 1987 with provisions for the design and construction, the equipment and the operation of chemical tankers. This contributes towards the environmentally sound transportation of noxious liquid substances in bulk.
Basic principles of MARPOL annex II are:
Safe containment of the noxious liquid substances,
dilution of discharges and
limitation of discharges into the sea.
All important operations in connection with noxious liquid substances must be recorded in a cargo record book.
IBC code as supplement to MARPOL annex II
Annex II of the MARPOL convention is supplemented by the "International Code for the Construction and Equipment of Ships carrying Dangerous Chemicals in Bulk" (IBC code). The IBC code contains detailed provisions for the design and construction, as well as the equipment of chemical tankers. You can find further information on the IBC Code under the heading "Safety · Security".