Berufsgenossenschaft Verkehrswirtschaft Post-Logistik Telekommunikation (BG Verkehr)

Dienststelle Schiffssicherheit
Referat Nautik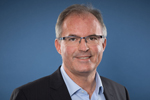 Peer Lange

Mobile: +49 171 882 70 68
---
Marine pollution prevention equipment:
Referat Maschine

Bernd Seifert

Phone: +49 40 39 80 23 21
Mobile: +49 171 505 70 35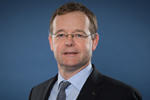 Holger Steinbock

---
Fire protection equipment:
Referat Brandschutz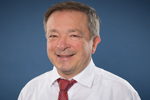 Berthold Kolberg

Mobile: +49 171 882 70 61
---
Navigation and radio equipment/ballast water treatment plants:
Bundesamt für Seeschifffahrt und Hydrographie

Referat S 3 - Navigationsgeräte, Normung, Beratung, Prüfung, Zulassung
Doreen Thoma

Phone: +49 40 31 90-73 00
---
Webcode for this Content:
16678615
Ship's equipment
International instruments
The International Maritime Organisation IMO defines in its international instruments, inter alia, the kind and scope of equipment required on board of seagoing ships. The International Convention for the Safety of Life at Sea – SOLAS provides an international minimum standard for the safety of merchant ships. The most important requirements for the equipment of fishing vessels of 24 m length and above are contained in the Torremolinos International Convention.
These international instruments prescribe, which equipment has to be placed on board of the various types of ships. The procedure for approval of marine equipment on board of European ships however, is defined in Council Directive 96/98/EC (on marine equipment).
European Marine Equipment Directive covers the approval of marine equipment
The European Marine Equipment Directive – MED applies to all flags of EU member states, including the German flag. Its purpose is
to enhance safety at sea,
to improve the protection of the marine environment, and
to facilitate free trade of marine equipment within the European Union while maintaining a common safety level.
Since this directive has entered into force all marine equipment listed in it is subject to an EC-conformity-assessment procedure, which includes approval by a notified body, if internationally harmonised testing standards exist.
Equipment approved accordingly may be marketed, installed aboard and used throughout the EU without further national approval. The manufacturer affixes a symbolized "wheel mark" as indication of conformity, the identification number of the notified body and the year in which the mark was put on the equipment.
Marine equipment requiring approval in accordance with German law for which there are no internationally harmonised testing standards, the BSH still issues a national approval.
New Marine Equipment Directive 2014
On 23. July 2014 the EU Commission adopted a new Marine Equipment Directive and published it as Directive 2014/93/EU in the Official Journal of the EU (L258 of 28. August 2014). On 18. September 2016 it came into force in Germany and revoking Directive 96/98/EC. It comprises extensive amendments.
The list of marine equipment requiring approval with performance requirements and testing standards is published in the respective Implementing Regulation to the MED. Currently, Implementing Regulation (EU) 2018/773 is in force.
Find more information on the Marine Equipment Directive and EU approval (MED) here.
Mutual Recognition Agreement  between the EU and the USA
Since 2004 a Mutual Recognition Agreement – MRA exists between the EU and the USA as regards testing and approvals according to Council Directive 96/98/EC. A list in the appendix to the MRA shows all equipment covered by this agreement.