Bundesamt für Seeschifffahrt und Hydrographie
Sachgebiet S 23
Bernhard-Nocht-Straße 78
20359 Hamburg
Ingolf Eckert
Phone: +49 40 3190-7230
Fax: +49 40 3190-5000
Mail:
marktueberwachung@bsh.de
Product safety
Surveillance of marine equipment
European Council Directive 2014/90/EU (Marine Equipment Directive – MED) stipulates requirements for ship's equipment on the European market. The BSH is responsible for monitoring this ship's equipment on the German market and on board ships flying the German flag.
For shipping companies, it is important to know:
Certain equipment on board requires an EU approval in accordance with the Marine Equipment Directive 2014/90/EU. A complete list of all equipment required to get EU approval can be found in the current Version of (EU) Implementing Regulation .  As proof of conformity a wheelmark (see picture) is affixed to each item.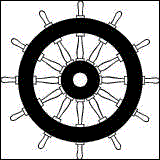 Read more about EU approval and market surveillance.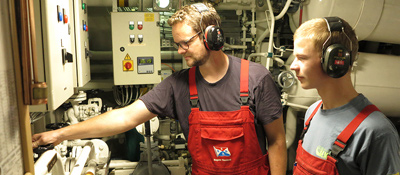 Safety notices and product recalls
The BSH publishes safety notices about ship's equipment for which a potential hazard has been identified. If you use any of these items or have them on board, please observe the respective notice:
Safety notices
and product recalls
Furthermore, you can find warnings and safety notices about dangerous products in the European databanks ICSMS (Information and Communication System for the pan-European Market Surveillance) and RAPEX (Rapid Exchange of Information System).