Hygiene - infection protection
A high standard of on-board hygiene serves ship safety
A high standard of hygiene has always been and still remains important on board of ships. Contagious diseases do not only endanger the ship's crew, but may also affect ship safety. As crew numbers tend to be small, every seafarer matters.
Ship sanitation checks on board
According to the International Health Regulations (IHR) a ship's compliance with ship sanitation has to be checked by the health authority every six months. If everything is found correct on board, the responsible authority will issue a Ship Sanitation Certificate. Before entering a domestic port for the first time the master is to inform the port doctor about the medical condition of the crew in a Maritime Declaration of Health. The purpose of this declaration and the ship sanitation inspection is to prevent the spread of infectious diseases on land.
According to the international Health Regulations, the ship sanitation inspections may only be carried out in ports, where specially trained staff can give a professional opinion regarding potential threats to public health. Only government-authorized bodies may carry out inspections and issue Ship Sanitation Certificates. The World Health Organization (WHO) has published a list of the government-authorized bodies.
In Germany the federal port health services are responsible for the execution of ship sanitation inspections and infection protection. The coastal states of the port health service work together as "Arbeitskreis der Küstenländer für Schiffshygiene" (AkKü, working group of the coastal states for ship sanitation) to co-ordinate their work.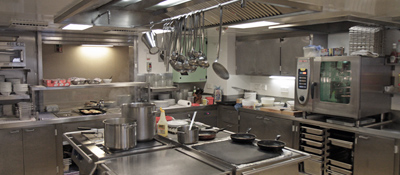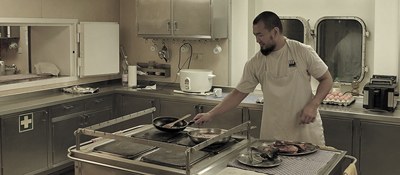 Galley staff must be informed about protection against infection
It is the master's duty to instruct crew members working in the galley or in catering about essential hygiene regulations and protection against infection at the commencement of their duties on board. The purpose of this instruction according to § 42 of the German Infection Diseases Prevention Act is to prevent the spreading of contagious diseases.
Food Hygiene Guidelines provide practical advice
Our Food Hygiene Guidelines provide advice about maintaining a hygienic environment on board and the related documentation. Furthermore, guidance about checking the condition of drinking water on board is given.