BG Verkehr / Dienststelle Schiffssicherheit
Seeärztlicher Dienst
Brandstwiete 1
20457 Hamburg
Dr. Philipp Langenbuch
Phone: +49 40 36137-350
Fax: +49 40 36137-333
Mail:
philipp.langenbuch@bg-verkehr.de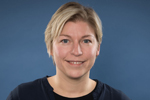 Annelie Ewen
Phone: +49 40 361 37-252
Fax: +49 40 361 37-333
Mail:
annelie.ewen@bg-verkehr.de
Maritime Medical Handbook
Emergency manager and manual rolled into one – the German Maritime Medical Handbook newly published
A medical emergency at sea – no rescue service, no hospital, no doctors.
It is the master's or navigational officer's obligation to help.
The newly published handbook can help to facilitate the best medical care possible in places far away from medical infrastructure.
This book from practitioners for practitioners offers compact treatment recommendations for emergencies, injuries and illnesses on board sea-going vessels. 350 illustrations and texts that are illustrative, easy to understand and, above all, aimed for application during sea voyages support medical care on board.
As a special service, educational films showing step-by-step sequences of complex treatment measures can be watched with QR Codes.
The English version of the Maritime Medical Handbook is now available at the price of 159,00 € at
Dingwort Verlag in Hamburg.
It can also be ordered online via https://dingwort-verlag.de/medizin/.