BG Verkehr / Dienststelle Schiffssicherheit

Dr. Philipp Langenbuch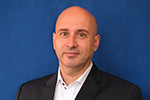 Dr. Jörg Abel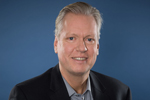 Jörg Labrenz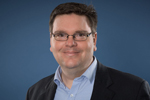 Jan Schultz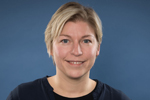 Annelie Ewen

Kolinda Cinfe

Marina Staude

Webcode for this Content:
16574459
Medical equipment · spaces
Corona infos from the German Flag
The optimal medical equipment on board of German seagoing ships
According to the Maritime Labour Convention, seafarers have a right to get – as far as this is possible - a comparable medical standard as employees do at land.
With few exceptions, such as cruise liners, seagoing ships do not have a doctor on board. Medical care is in the hands of the master or, on larger ships, of a deck officer. Therefore, the medical equipment on board must be suitable for medical care of ill or injured persons by non-professionals who have undergone basic medical training.
Current standard of medical equipment on board of German seagoing ships
The medical equipment on board seagoing ships under German flag meets a seafarer's needs in an optimal way. The equipment varies depending on the shipping area and number of people on board. It is also kept up to the standard of the latest medical progress. 
Current State of Medical Knowledge
Notes on current State of Medical Knowledge (in German only)
The trading areas are in our maps
Committee establishes necessary medical equipment
The standard of medical equipment is established by the Committee for medical equipment in the maritime shipping sector ("Ausschuss für medizinische Ausstattung in der Seeschifffahrt"). The committee consists of all leading experts for maritime medicine in Germany as well as of deck officers and of a lawyer. More information is given in the flyer by the Federal Ministry of Transport.
The items of medical equipment
Medical equipment on board comprises:
medicine, medical devices and other aids,
controlled drugs register,
patients' register,
medical report forms.
medical manual: "German Medical Guide for Ships (Anleitung zur Krankenfürsorge auf Kauffahrteischiffen )".
The "German Medical Guide for Ships" is the textbook in medical training for ships' officers and at the same time the manual for medical attendance on board ships without a ship's doctor. Since its publication, it has become highly valued internationally - including the "German medical chest equipment" which is considered exemplary. That is why it is now also used on several foreign-flagged seagoing ships . Other shipping countries are preparing to adopt the "German Medical Guide for Ships" as well as translations of it.
See-Berufsgenossenschaft (Ed.)
German Medical Guide for Ships
Manual for Captains and Ship's Officers
530 pages, with CD-Rom
5th edition 2008; 194,20 €
ISBN 978-3-87166-062-7
Medical spaces are attuned with the equipment
Large ships going on long voyages have to be equipped with a treatment room with a medical chest. The arrangement of the room is attuned with the medical equipment determined by the committee and with the medical training courses and the refresher courses for ships' officers.
Recommendations for arrangement of medical spaces
The committee for medical equipment published its recommendations for the arrangement of medical spaces on merchant ships under German flag (in German only). You can follow this guidance for a change of flag or a newbuilding. These recommendations are not legally binding. Subsection 7 of the Ordinance on Accommodation in Maritime Shipping (MaritimeAccommodationO, See-Unterkunftsverordnung) is legally binding.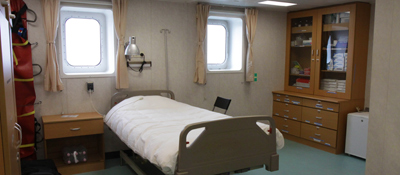 People receive on-board medical treatment in the treatment room
For the best possible on-board care of patients §§ 22-24 of the Ordinance on Accommodation in Maritime Shipping (MaritimeAccommodationO, See-Unterkunftsverordnung) instructs a separate treatment room and often a sickbay. A treatment room is instructed for:
All ships on worldwide routes,
vessels with 15 or more people on board with duration of the voyage of more than three days,
passenger ship on worldwide routes and European routes (more detailed information can be found in § 46 of the German Maritime Labour Act (Seearbeitsgesetz), and
ships engaged in deep sea fishing.
In the treatment room patients are treated medically. Communication equipment facilitates a direct telemedical maritime assistance by radio or satellite. The treatment room is easily accessible and state-of-the-art. The medical chest (on-board pharmacy) is to be installed inside the hospital accommodation; The Pharmaceuticals have to be sorted according to a specified loading plan (see annex to Ordinance on Accommodation in Maritime Shipping).
Additional sickbay to separate sick people
Ships with a treatment room - except passenger ships on European routes with less than 12 hours duration of the voyage - are required to have a sickbay available. It serves to separate patients with contagious diseases to stop the pathogenic agents from spreading.
The one to two bed sickbay is arranged with a hand washbasin, either a bathtub or a shower as well as a separate toilette room. Both rooms are equipped with a telephone or a call system. On a ship with up to 30 people, a sickbay can be dispensed with if all single-bedrooms have a detached sanitary module.