Newbuildings (coordinating the departments of the Ship Safety Division):
BG Verkehr / Dienststelle Schiffssicherheit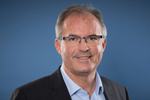 Peer Lange

Mobile: +49 171 882 70 68
---
Flag State Interpretations:
BG Verkehr / Dienststelle Schiffssicherheit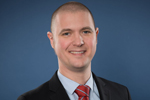 Alexander Dierichs

---
Radio and navigation equipment of newbuildings:
Bundesamt für Seeschifffahrt und Hydrographie

Matthias Lafrentz

Webcode for this Content:
16183882
Newbuilding and conversion
Check list for newbuildings
Design and construction of seagoing ships under the German flag is actively supported by the German flag state administration.
All relevant items are clearly listed in the following check list for newbuildings.
DS = Dienststelle Schiffssicherheit der (Ship safety division of the) BG Verkehr
BSH = Bundesamt für Seeschifffahrt und Hydrographie (Federal Maritime and Hydrographic Agency)
1. Submission of the announcement of newbuilding to the DS (who will forward it to the BSH)
2. Plan approval
3. Ship construction
4. Application for tonnage measurement by the BSH and for the International Tonnage Certificate (ITC 69) (Application tonnage measurement, in German only)
5. Application for registration in a German shipping register and for the ship certificate at the responsible district court of the envisaged home port
6. Application for registration in the German International Shipping Register (GIS) at the BSH, if applicable (Application for GIS, only in German)
7. Application for assignment of numbers for mobile maritime radio service (call sign, MMSI, ATIS; ship station licence) (in German only) at the Bundesnetzagentur (German Federal Network Agency).
8. Ship survey
by a recognized organisation (classification society) for ships with class notation (which is the norm), or
by the DS in case of ships without classification, as well as
by the BSH with regard to navigational and radio equipment as well as equipment according to COLREG 72 (Application for on-board survey)
9. Application for ship safety certificates (please state the date of the ship's delivery):
10. Fitting out of the ship in accordance with the National List of Equipment for sea ships under German flag and with medical equipment.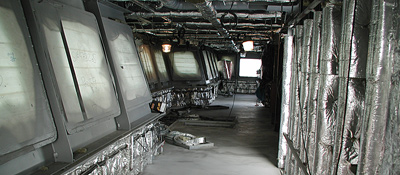 Additional information on newbuilding of ships
Further to the above check list the following links provide the most important information and requirements relevant to newbuildings under the German flag:
Flag State Interpretations of shipbuilding regulations
Legal texts usually leave some room for different meanings. When a ship is newly built or converted, shipyards, designers and operators have to know exactly which rules apply.
We, as the Flag State Administration, offer you uniform interpretations of international as well as national regulations on shipbuilding matters. With our "Flag State Interpretations" (FI), we ensure a consistent standard in the interpretation of the sets of rules for sea-going ships flying the German flag.
Given the number of legal standards, we cannot cover all areas with uniform interpretations. We will, however, continually extent and update our "Flag State Interpretations" (FI) (table with overview of current revisions).
Intact Stability


Damaged stability

No Flag State Interpretations available as of yet

International Load Lines
National Load Lines
Structural condition
Regarding all topics
Plan approval for ship's equipment
For any newly constructed, modified or refitted ship under the German flag a plan approval of the ship's equipment is required. By means of drawings and documents it will be verified that all requirements regarding arrangement, fitting and installation of the ship's equipment are complied with. Plan approval is the preliminary stage to the ship's survey and helps to avoid costly modifications, which might otherwise become necessary.
Follow the link for further information on plan approval and on the surveys for navigational and radio equipment.
Flag document
Information about the flag document can be found under Flag documents.