BG Verkehr / Dienststelle Schiffssicherheit
Bereich Hafenstaatkontrolle
Brandstwiete 1
20457 Hamburg
Phone: +49 40 361 37-297 (office hours)/+49 40 361 37-100 (24h)
Fax: +49 40 361 37-295
Mail:
psc-germany@bg-verkehr.de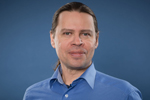 Mike Meklenburg
Phone: +49 40 361 37-202
Mail:
mike.meklenburg@bg-verkehr.de
Notification requirements
72 hour message for port state control of certain ships
Masters of certain ships have to register at the BG Verkehr for an expanded inspection within the scope of port state control at least 72 hours in advance to their arrival at a German port:
all High Risk Ships and/or
tankers more than 12 years old,
bulk carriers more than 12 years old,
passenger ships more than 12 years old,
On voyages shorter than 72 hours the masters have to notify their arrival at the latest at the time the ship leaves the last port prior to an anticipated inspection.
This registration allows the port state control officers to prepare for their surveys.
Further information on the notification requirements of German ports is given in section 2.2.2 of the annex of the "Anlaufbedingungsverordnung" (ordinance on the terms of calling at a German port).
The registration requirements of port state control are not related to the obligations to report regarding security (ISPS Code). Find further information about the obligations to report according to the ISPS Code under "Safety · Security".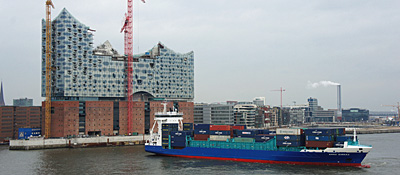 All reporting formalities to one central point: the "National Single Window"
Shipowners, shipping companies, ship agents and masters are required to report a call at a European port as well as the transit through the Kiel Canal electronically to the responsible authorities. Rather than reporting to different authorities one by one, Directive 2010/65/EU requires the European member states to establish an electronic "National Single Window" for all reporting formalities.
In Germany the following reports can be made via the National Single Window Germany:
Announcement port visit / announcement transit Kiel Canal
Dangerous goods notification upon arrival / departure
Arrival / departure notification
Port notification
Port State Control notification for expanded inspections (see section above)
Waste notification
Maritime Declaration of Health
Immigration notification
Security notification
Further details about notification requirements and about the National Single Window Germany are given in the information brochure.