BG Verkehr / Dienststelle Schiffssicherheit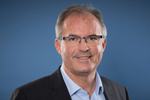 Peer Lange

Mobile: +49 171 882 70 68
---
Marine pollution prevention equipment:
BG Verkehr / Dienststelle Schiffssicherheit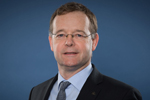 Holger Steinbock

Dirk Hellmann

Mobile: +49 171 50 57 032
---
Fire protection equipment:
BG Verkehr / Dienststelle Schiffssicherheit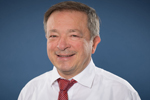 Berthold Kolberg

Mobile: +49 171 882 70 61
---
Navigation and radio equipment/ballast water treatment plants:
Bundesamt für Seeschifffahrt und Hydrographie

Karin Andersen

Phone: +49 40 3190 - 7315
Webcode for this Content:
16678615
Ship's equipment
International instruments
The International Maritime Organisation IMO defines in its international instruments, inter alia, the kind and scope of equipment required on board of sea-going ships. The International Convention for the Safety of Life at Sea – SOLAS provides an international minimum standard for the safety of merchant ships. The most important requirements for the equipment of fishing vessels of 24 m length and above are contained in the Torremolinos International Convention.
These international instruments prescribe which equipment has to be installed or carried on board of the various types of ships.
European Marine Equipment Directive (MED)
The European Marine Equipment Directive – MED and its current Implementing Regulation regulate the approval procedure for ship's equipment in the EU; therefore, it applies to ships flying the German as well.
The Implementing Regulation contains a list of equipment which requires EU approval by a notified body. This equipment may receive a wheelmark as identification of their conformity and may be installed and used on board without any national approval across the EU area.
A national approval by the flag state is required for equipment that does not require approval according to the MED. Here you can find more information on national approval of navigation, radio and COLREG equipment by the BSH.
Mutual Recognition Agreement  between the EU and the USA
Since 2004 a Mutual Recognition Agreement – MRA exists between the EU and the USA as regards testing and approvals according to Marine Equipment Directive. A list in the appendix to the MRA shows all equipment covered by this agreement.