BG Verkehr / Dienststelle Schiffssicherheit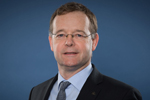 Holger Steinbock

Webcode for this Content:
16731704
Recycling of ships
Ship recycling as an environmental challenge
More than 1.000 outdated ships are scrapped every year, mostly in South Asia. Often these ships are beached (driven onto a flat sandy beach at high speed) for subsequent manual dismantling without any environmental or safety precautions.
Ship Recycling Convention sets worldwide standards for the environmentally sound recycling of ships
The International Convention for the Safe and Environmentally Sound Recycling of Ships, or Hong Kong convention, has been adopted by the International Maritime Organization (IMO) in 2009 to address these problems. The convention contains regulations for ship owners, ship builders, manufacturers, suppliers and for recycling yards.
The ship recycling convention will be applicable in the future to all new and existing ships of 500 GT and above.
The new convention introduces two central aspects to be considered in future:
Inventory of hazardous materials for each ship which lists all hazardous substances such as asbestos, ozone depleting substances and antifouling paints containing TBT.
Authorization of recycling facilities to ensure that ship recycling is carried out only by yards complying fully with all environmental and safety requirements.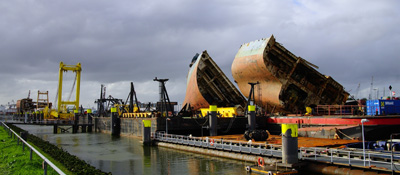 Convention is not yet in force
The convention will enter into force two years after ratification by at least 15 states representing more than 40 per cent of the gross tonnage of the world's merchant shipping. The convention was adopted in May 2009 but has not yet entered into force. This is where you can find the current status of this and other IMO conventions (under the heading "Summary Status for each Convention").