BG Verkehr / Dienststelle Schiffssicherheit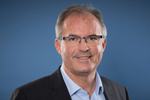 Peer Lange

Mobile: +49 171 882 70 68
---
Fire protection equipment:
BG Verkehr / Dienststelle Schiffssicherheit

Axel Lichtwald

Mobile: +49 171 636 11 36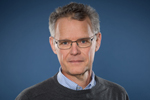 Jens Niehus

Carsten Hackl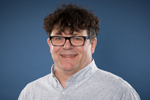 John Martens

---
Navigational and radio equipment:
Bundesamt für Seeschifffahrt und Hydrographie

Matthias Lafrentz

---
BG Verkehr / Dienststelle Schiffssicherheit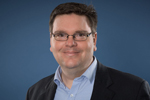 Jan Schultz

Webcode for this Content:
16459960
Equipment for the ship
No conversions for a change of flag
The German flag stands for high safety standards. This does not mean, however, that a ship has to undergo conversion construction upon changing the flag. German special provisions are a thing of the past. Although, different to other flag states, the German flag state applies the recommendations of the International Maritime Organization on a mandatory basis. An example: in the SOLAS Convention, chapter II-2, regulation 13, 4.2, emergency exits in the engine room are recommended to offer seafarers an easy way to escape in case of fire. Present-day ships readily fulfill these safety standards. On older ships additional Emergency Escape Breathing Devices (EEBD's) make up for the poor accessibility of emergency exits.
At a change of flag, ship's equipment with a SOLAS-approval which does not meet the requirements of the Marine Equipment Directive (so called wheel mark) may remain on board and does not have to be exchanged.
We have compiled the few additional German/ EU requirements regarding ship safety in the list "Additional statutory requirements".
Equip your ship: bring legislative texts on board and install new home port
Although the shipping industry is very international, a change of flag always means a change to the legal requirements of the respective flag state. Please equip your ship for a change of flag with the legislative texts and information boards according to our equipment list. You can bring the legislative texts as electronic data on board.
With a change of flag the home port of the ship changes too; the new German home port needs to be installed at the stern of the ship. A new load line mark is not necessary, however.
Up-to-date on-board pharmacy for change of flag
According to the Maritime Labour Convention seafarers on board a seagoing vessel are entitled to a comparable medical standard to the one in their homeland. Hence why, the German flag stipulates higher medical requirements in comparison to the international standard. For a change of flag, you, as shipowner, have to equip the on-board pharmacy to German standard. The easiest way to go about this is to contact a pharmacy with experience in medical equipment for seagoing vessels. Read about the necessary medical equipment on board ("State of medical knowledge") under our heading "Maritime Medicine".