MARPOL-certificates and marine pollution prevention equipment:
Berufsgenossenschaft Verkehrswirtschaft Post-Logistik Telekommunikation (BG Verkehr)

Dienststelle Schiffssicherheit
Referat Maschine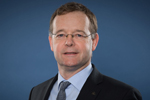 Holger Steinbock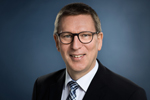 Jörg Heuckeroth

---
Administrative offences in relation to MARPOL infringements:
Bundesamt für Seeschifffahrt und Hydrographie

Sachgebiet S 41 - Umweltschutz im Seeverkehr
Katrin Ewert

Phone: +49 40 31 90 74 10
---
Webcode for this Content:
16710541
Oil pollution (Annex I)
Annex I of the MARPOL convention for the protection against oil pollution
The International Maritime Organisation (IMO) has the declared aim to render the transport of oil and oil products by tankers safe and environmentally friendly. The Marine Environmental Protection Committee (MEPC) of the IMO has established internationally mandatory regulations for oil tankers by adoption of annex I of the International Convention for the Protection of Marine Pollution from Ships (MARPOL).
Annex I of the MARPOL convention is mainly focussed on rules for the design and construction of oil tankers and their equipment. These requirements are closely related to the damage stability requirements for oil tankers. In view of the consequences of an oil spill it is paramount to avoid the sinking of a tanker after an accident.
Double hull tankers enhance maritime safety
The double hull design is a decisive improvement in the safety of oil tankers. Double hull tankers are ships with an outer and an inner shell. If the outer shell is penetrated in a collision or grounding, the inner shell still prevents any outflow of oil. According to regulation 19 of annex I of the MARPOL convention all new tankers must be of double hull construction. Existing tankers, constructed in or after 1996 must be of double hull construction, with transitional provisions depending on the age and size of the ship. In ports of the USA and the EU even stricter rules apply. Single hull tankers have been banned from US-ports since 1996 and since 2010 also from EU-ports. In other trading areas limited exemptions may be granted on the condition of reduced survey intervals. Double hull construction does not only protect the marine environment, but also avoids pollution by cargo residuals in routine ship operations. In an optimised tank layout ballast water tanks are arranged to protect cargo tanks in case of collisions.
Ship Safety Division, the competent authority
The competent authority for the implementation of the provisions of the MARPOL convention on ships under German flag is the ship safety division of the BG Verkehr.