MARPOL-certificates and marine pollution prevention equipment:
Berufsgenossenschaft Verkehrswirtschaft Post-Logistik Telekommunikation (BG Verkehr)

Dienststelle Schiffssicherheit
Referat Maschine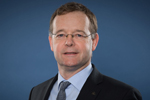 Holger Steinbock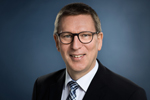 Jörg Heuckeroth

---
Administrative offences in relation to MARPOL infringements:
Bundesamt für Seeschifffahrt und Hydrographie

Sachgebiet S 41 - Umweltschutz im Seeverkehr
Katrin Ewert

Phone: +49 40 31 90 74 10
---
Webcode for this Content:
16937006
Ship's sewage (Annex IV)
Baltic Sea is the first special area according to MARPOL annex IV
By entry into force of resolution MEPC.200(62) on 1 January 2013 the Baltic Sea has become the first special area as regards discharge of ships' sewage according to MARPOL annex IV. As adopted at the last session of the Marine Environmental Protection Committee of the IMO (MEPC) on the 22.04.2016 the stricter discharge restrictions will apply from the 1. June 2019 for new passenger ships and for existing passenger ships two years later from the 1. June 2021. Single voyages of passenger ships into Russian territorial waters east of the 28°10´ longitude and back which do not call on any other ports in the Baltic Sea will get a further two years period of grace until the 1. June 2023.
This regulation will not apply to cargo ships.
The revised performance tests for sewage treatment plants of passenger ships have already been adopted with resolution MEPC.227(64) at the 64th session of the MEPC. In order to reduce the input of nutrients to the Baltic Sea mandatory limits for the discharge of phosphorus and nitrogen have been introduced (phosphorus: max 1.0 mg/l or 80 per cent reduction, nitrogen: max 20 mg/l or 70 per cent reduction). These limit values comply with those from land-based municipal treatment plants of cities around the Baltic Sea.
Alternatively, sewage from passenger ships may be discharged to reception facilities in ports. The status as a special area has now also become fully effective after all states bordering the Baltic Sea have reported to the IMO that sufficient reception facilities for sewage from passenger ships are available in their ports.
Cruise and ferry operators in the Baltic Sea should prepare in good time for these developments.