BG Verkehr / Dienststelle Schiffssicherheit
Bereich Hafenstaatkontrolle
Brandstwiete 1
20457 Hamburg
Phone: +49 40 361 37-297 (office hours)/+49 40 361 37-100 (24h)
Fax: +49 40 361 37-295
Mail:
psc-germany@bg-verkehr.de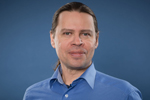 Mike Meklenburg
Phone: +49 40 361 37-202
Mail:
mike.meklenburg@bg-verkehr.de
Ranking: Flag states · Classification societies
Ranking of flag states and classification societies: "White list, Grey list, Black list and Performance list"
During many port state control inspections deficiencies of ships are discovered by the specially trained surveyors. Major deficiencies have to be rectified immediately. Occasionally port state control officers even have to detain a ship.
The results of all port state control inspections are collected and evaluated with regard to the performance of flag states and classification societies. Regularly published in form of lists, these "rankings" reveal to the public whether ships flying a certain flag or classed by a certain classification society are notorious for frequent deficiencies or have a more satisfactory record.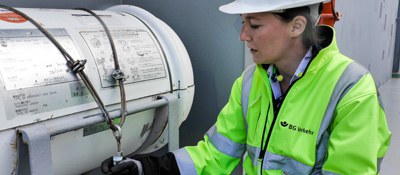 Ranking of flag states
The ranking of flag states is based on the following three different lists:
The "White list" contains only flag states of ships which have given no or little cause for concern.
The "Grey list" contains flag states with an average performance.
The "Black list" contains flag states of ships which have shown an excessive number of deficiencies.
Each year these lists are newly established. The ranking is calculated by relating the number of detentions to the number of inspections over the previous three years.
These are the current White, Grey and Black lists of flag state performance within the area of the Paris MoU.
Ranking of classification societies
The ranking of classification societies (also known as recognized organization - RO) is determined by the number of deficiencies which have caused detentions of ships. These deficiencies are allotted to the respective RO if it  inspected the ship shortly before the port state inspection or if the deficiencies were obviously already in place during the last inspection by the RO. The ranking of classification societies is published with the annual "RO performance table" of the Paris MoU.
Implications of rankings
The rankings of a flag state and of a classification society have major implications for the inspection and the targeting of ships subjected to port state control. Ships flying the flag of a "blacklisted" flag state and/or classed by a low ranking classification society are inspected more frequently and more thoroughly.