Shipping companies operating ships under the German flag are members of the BG Verkehr
All commercial enterprises are compulsory members of an accident and prevention insurance association. This compulsory insurance shares out the huge costs of accidents at the workplace and of accident prevention to the multitude of its members.
The members of the "Berufsgenossenschaft Verkehrswirtschaft Post-Logistik Telekommunikation" (BG Verkehr, German Social Accident Insurance Institution for Commercial Transport, Postal Logistics and Telecommunication) include all German maritime entities such as:
all cargo- and passenger ships under the German flag,
fishing vessels under the German flag engaged in deep sea, high sea and inshore fishing,
salvage and diving companies,
the shore based branches of shipping companies,
shipowners associations,
shipbrokers and their associations,
pilot associations ("Lotsenbrüderschaften" and "Lotsenbetriebsvereine"),
companies engaged in maritime training,
the association of Kiel canal helmsmen, and
self employed persons, such as caterers, hairdressers, booksellers, florists and bandleaders, who have employees working on board of German flagged ships.
All employees in one of the above mentioned entities are automatically – by law – insured against accidents with the BG Verkehr. Their membership starts with the first day and ends with the final day of their employment. Registration and payment of contributions are a matter of the employer.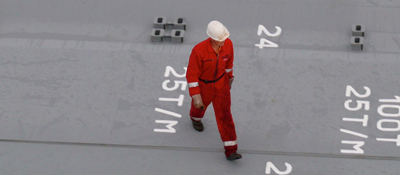 Self-employed coastal fishermen and mariners are covered by the statutory accident insurance
The statutory accident insurance covers also self employed coastal mariners and coastal fishermen and their spouses. These self employed persons must either be part of their vessel's crew or be fishing without a vessel and may only employ and pay up to four insured employees on a regular basis.
Accident insurance covers also seafarers under foreign flags
Employees on ships under foreign flags may, under certain conditions, be covered by accident insurance by power of an area of the law (Ausstrahlungsversicherung, also known as Entsendeversicherung) or by means of an application insurance (Antragsversicherung). These employees must be domiciled in Germany and must have been temporarily sent on a foreign-flagged ship by a company based in Germany. For further information please contact the BG Verkehr.