Berufsgenossenschaft Verkehrswirtschaft Post-Logistik Telekommunikation (BG Verkehr)

Dienststelle Schiffssicherheit
Referat Nautik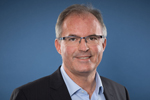 Peer Lange

Mobile: +49 171 882 70 68
---
Webcode for this Content:
16165053
Equipment for recovery of persons from the water
Problematic recovery of persons fallen over board
Even though all seafarers are aware of the danger, they remain vulnerable to be washed overboard by large waves. The question how to get them back on board becomes even more pressing when, in case of a major maritime accident, large numbers of persons  may have to be recovered from the water.
Large ships may have a freeboard in excess of 10 m. Such a height can only be overcome if suitable equipment is available on board. A rescue boat as prescribed for larger ships can only be operated in moderate sea conditions, as its crew members would otherwise risk their own lives.
During a recovery operation from the water it is important to keep the person in a horizontal position. Otherwise a hypothermic casualty may suffer a fatal cardiac arrest due to a decrease in blood pressure after the recovery from the water. This happens frequently in recovery operations by helicopter.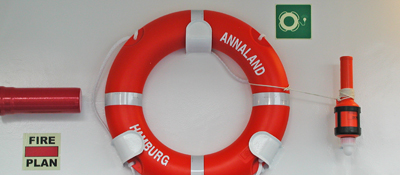 Mandatory requirement for on-board plans and procedures for recovery of persons from the water
The ship safety division of the BG-Verkehr has strongly advocated the introduction of appropriate recovery systems on board of ships. This initiative at the International Maritime Organization (IMO) was supported by Australia, France, the United Kingdom, Iceland, Sweden and the International Maritime Rescue Federation (IMRE). Their efforts were finally rewarded: Shipowners are obliged to implement plans and procedures for recovery of persons from the water on board of their ships and fit new equipment, if required. The relevant regulation 17-1 of SOLAS chapter III applies to all ships regardless of size and trading area, except for special ships, ships of traditional build, recreational craft and warships.
For further information please refer to SOLAS regulation III/17-1, adopted with resolution MSC.338(91), and to the circular MSC.1/Circ.1447.
The ship safety division of the BG Verkehr supports owners of ships under the German flag in the assessment and selection of existing and novel recovery systems. 
In addition it is recommended to consider our flag state circular No. 01-2014.
Our compilation of videos on recovery of persons from the water
The ship safety division of the BG Verkehr offers several videos for download, which show recovery systems (devices) developed in France, Norway and Germany. The main focus is on the recovery device "RLS - Rescue Star", which is intended for professional use on board of cargo- and passenger ships.  Another video, showing "medical first aid in case of hypothermia", may be particularly useful for training and education.
Development of practicable recovery equipment
The ship safety division of the BG Verkehr (previously: See-Berufsgenossenschaft)  has since 2006 co-ordinated the German efforts for the development of systems for recovery of persons from the water by establishing a working group attended by, amongst others:
Shipping company NSB,
Project SARRAH,
German federal police (Bundespolizei),
German shipowners' association (Verband Deutscher Reeder),
German federal bureau of maritime casualty investigation (Bundesstelle für Seeunfalluntersuchung),
Germanischer Lloyd,
Seafarers' school of Schleswig-Holstein,
The German navy, and
the inventor Prof. M. Schwindt (previously Hochschule für ang. Wissenschaft und Kunst, Hildesheim, HAWK).
The ship safety division of the BG Verkehr has co-ordinated these developments, arranged tests and trials and documented the experience gained with the most promising development, the "Rescue Star", in several videos.